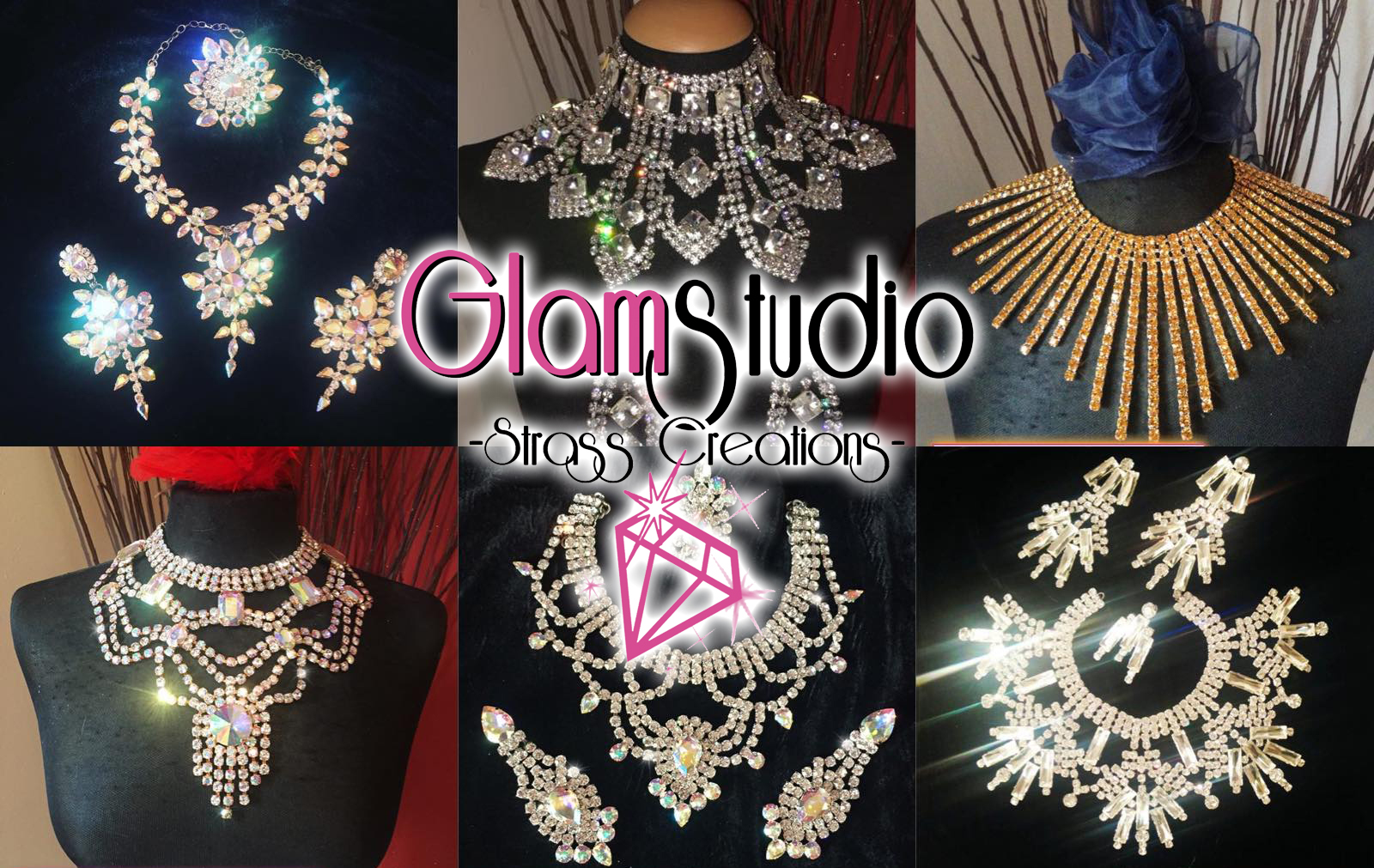 GLAMSTUDIO CREATIONS

HANDMADE RHINESTONES JEWELRY
Exclusive creations, unique designs!
Each creation
is a luxury jewel made by order
that combines the most sought-after design
with the best manifacturing.
Jewels for everyone, with an attractive design
and made by hand to offer unique creations
for anyone who wants to feel like a real Diva!
Accessories in Swarovski and Preciosa rhinestones
for showgirl, dragqueen, burlesquer and performer stages,
but also suitable for people who want to stand out and shine!
All our creations are customizable.
It is possible to choose both the colors and the shapes of the stones to be used.
For any information and price list, please write us: glamstudio@hotmail.it
NECKLACES and COMPLETE SET
(Click on the photo to enlarge)
EARRINGS

(Click on the photo to enlarge)